Lyme regis is a great place for a holiday with your dog. With dog friendly beaches, amazing walks on the doorstep and plenty of places to eat, drink and visit with your four legged friend.
The Mariners welcomes dogs of all sizes. In your room you will find a dog bed, bowl and spare poo bags, just in case! If you would rather dine with your dog than leave them in the room, we have tables set up in the bar area. The gardens are large enough for a stretch of the legs, but for a slightly longer walk just a 1 minute stroll from the hotel is The Woodland Trusts 'Slopes Farm', a lovely, compact little wood. It takes just 10-15 minutes to walk from one side to the other. There is a loop path and a couple of other paths to take, which will keep your dog entertained until you can head to the beach.
There are dog friendly beaches available all year round:
Monmouth Beach which is located to the right of The Cobb is dog friendly year round. There are lots of beach huts running along the top, right by the car park. There is a fairly level area and then it slopes down to the shore line. This is a pebbly beach, where you might just find your very own fossil!
East Cliff beach is also dog friendly year round. To access it, follow the pedestrianised road from Cobb Gate car park, at the bottom of the high street to the new Church Cliff Walk, and down the ramp on to the beach. The fossil-rish East Cliff Beach is a mixture of sand and stones. You can walk from here round to Charmouth, however be aware of the tide as many people have become stranded when the fast moving tide comes in.
Dogs on leads are allowed on the main stretch of beach along the promenade from 1st November to 31st March.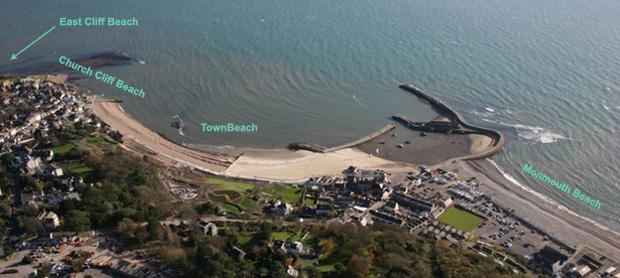 Doggy needs
There is a lovely independent pet shop Pug & Puffin in the middle of the high street which stocks everything you may have forgotten for your four legged friend along with some treats for you all!
Bredy Veterinary Centre is based in Bridport, a 20 minute drive away. It is a privately-run practice with it's own emergency service 24/7 providing the best possible health care for your dog should you require it. Their 24hr telephone number is 01308 456771.